Features
 After a year of complete restoration and the addition of private host quarters and additional bathrooms, the Inn opened in November 1996 with four spacious guest rooms (click here for room descriptions, rates and reservation info). A small inn with the amenities of a large first class hotel has large well appointed rooms with fine antiques and reproduction furniture, lovely Victorian and nautical artwork in plush surroundings. Private and lighted off street parking is provided and a separate guest entrance allows guests to come and go as they wish..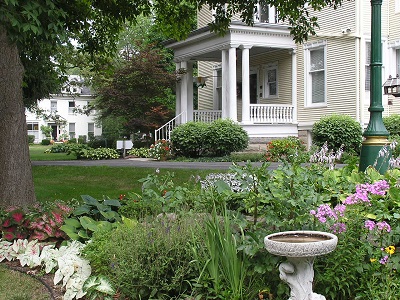 Five gorgeous public rooms provide a spacious "Full House Atmosphere" where couples or small groups of guests can enjoy the well stocked library, mahogany paneled dining room, overstuffed sofas and fireside chairs in the living room with oak mantled fireplace, and a wicker furnished sun porch overlooking the sandstone patio, pond and stream and lavish gardens.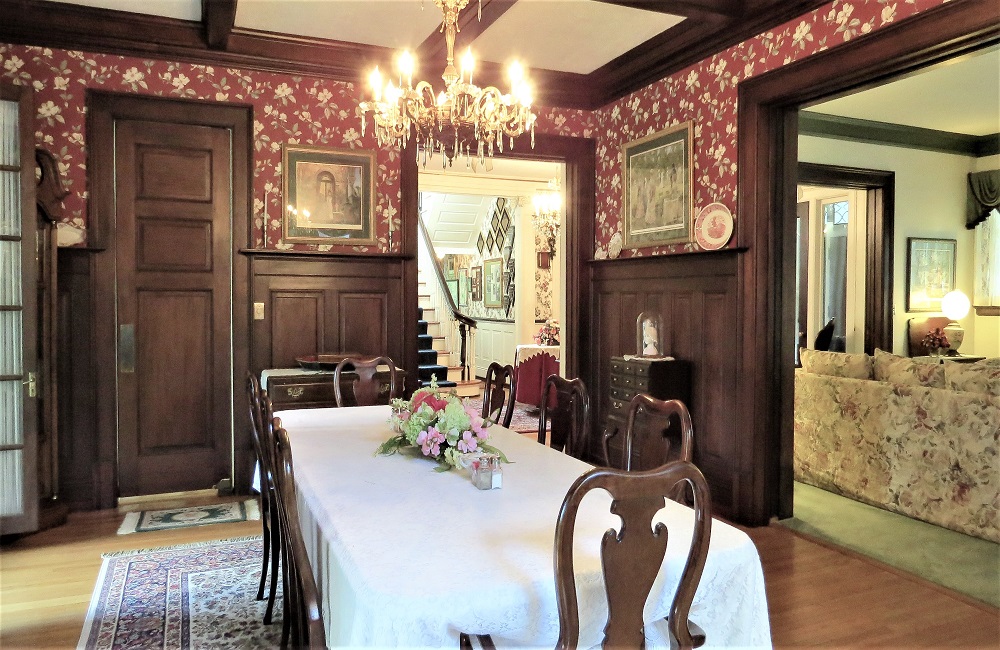 Outside, guests can stroll the well manicured grounds and gardens with 14 flower beds with plantings of colorful perennial and annual flowers, roses and hostas. A focal point in the rear gardens is large formal center garden divided into quarters with a brick and stoned walkways traveling from the sandstone patio directly through the center garden to the 32 foot pergola backed by large Douglass fir trees. Stoned walks also circle the rear property and gardens. 
There is so much to do in the area from attending one of the nation's best Drag Strips just minutes from our location,or visiting Lake Erie and the Erie Islands, Historical points of interests, wildlife areas, unique shops and antiques and wineries.  See our attractions pages for more information.